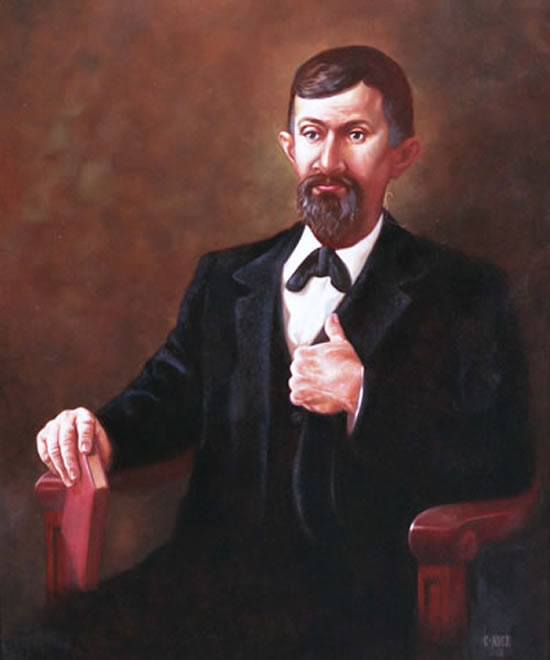 Artist: Christopher Nick
Sponsor: Senate Members of 48th Legislature
Dedication: October 2, 2001
Size: 30" x 36"
Type: Oil on Canvas
Location: Senate Chamber
George W. Gardenhire was a native of Tennessee, and was born in Marion County in 1841. At the age of ten years, with his parents, he moved to Lawrence County, Arkansas. He was in the Civil War and served over four years in Company E, Arkansas Mounted Rifles. He returned to Arkansas, and in 1866 was married to Miss Rebecca James of North Carolina.
Mr. Gardenhire removed from Arkansas to Kansas in 1869, and settled in Cowley County, where he engaged in farming and stock-raising until April 22, 1889, when he joined the pioneers and came to Oklahoma and settled in Payne County. He was State organizer of the Alliance in Kansas, and is the national organizer of the same party in Oklahoma. Neither Republican nor Democrat, a Populist, he used his skills to negotiate a compromise to become the Territorial Council's first President.
Gardenhire's most noted accomplishment was establishing Oklahoma A&M College in Stillwater. This happened after the deal had already been cut for the Land Grant College to go elsewhere.
Images are copyright of The Oklahoma State Senate Historical Preservation Fund, Inc. and the artist. Please contact Matt Duehning at 405-524-0126 or Matt.Duehning@oksenate.gov for further copyright information.