Alfalfa Bill Murray, Speaker of the House First Statehood Legislature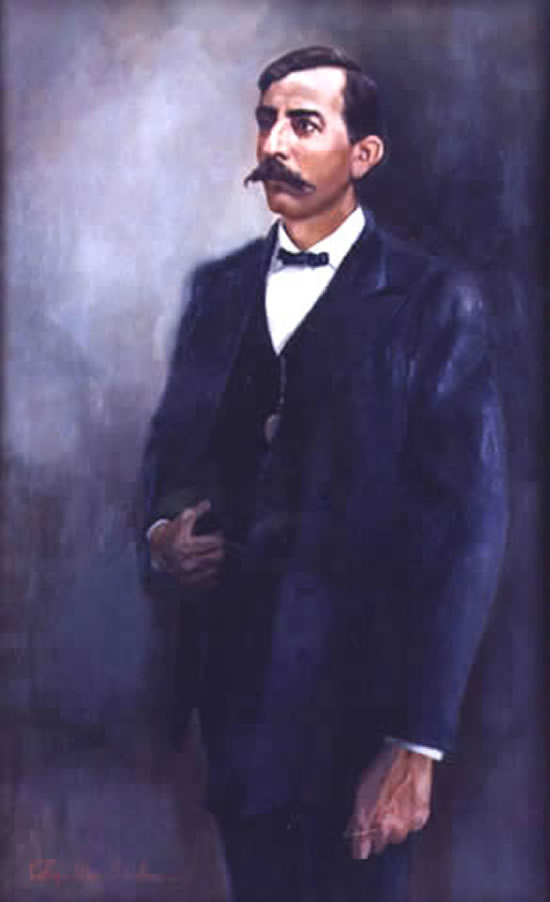 Artist: Kathryn Walker Richardson
Sponsor: Rep. Larry Adair
Dedication: February 4, 2004
Size: 48" x 30"
Type: Oil on Canvas
Location: House Lobby
One of the most colorful politicians of Oklahoma history was William H. "Alfalfa Bill" Murray (1869-1956).
A teacher, farmer, journalist, and lawyer, Murray first entered Democratic Party politics with the movement for Oklahoma statehood. He served as the president of the Oklahoma Constitutional Convention and played a major role in the drafting of the state's constitution. Murray became the first speaker of the new state's House of Representatives.
In 1912, Murray won one of the state's at-large seats in the United States House of Representatives. Two years later, he was elected representative of Oklahoma's Fourth District. He was elected Governor in 1930 after two unsuccessful runs for the office in 1910 and 1918.
Flamboyant, unpredictable and stubborn, Alfalfa Bill became a legend to several generations of Oklahomans.
Images are copyright of The Oklahoma State Senate Historical Preservation Fund, Inc. and the artist. Please contact Matt Duehning at 405-524-0126 or Matt.Duehning@oksenate.gov for further copyright information.