Sen. Mary Boren was officially sworn in for her first term in the Oklahoma State Senate.  The oath of office ceremony for 24 new and returning members was held at the state Capitol on Wednesday.
Before seeking a seat in the Senate, Boren had a varied career that took her from work as a child advocacy lawyer to a school counselor.  She's held positions in the administrations of two governors, the Oklahoma Department of Education, State Regents for Higher Education, and has been a tireless advocate for education, health and mental health services for Oklahomans. 
"I am honored that my fellow citizens from District 16 have entrusted me to represent them in the State Senate," said Boren, D-Norman.  "The things that I am passionate about—well-funded public schools, better access to health and mental health programs and strengthening our families are pursuits that will strengthen our communities and our state.  I'm excited to begin that work at the Capitol."
Boren graduated from high school in Tipton before going on to Cameron University in Lawton to earn her bachelor's degree.  She then earned her law degree at the University of Oklahoma and is currently completing a master's degree of education at OU.
The Senate will hold a one day organizational meeting on January 8, and the 2019 session will formally get underway on February 4.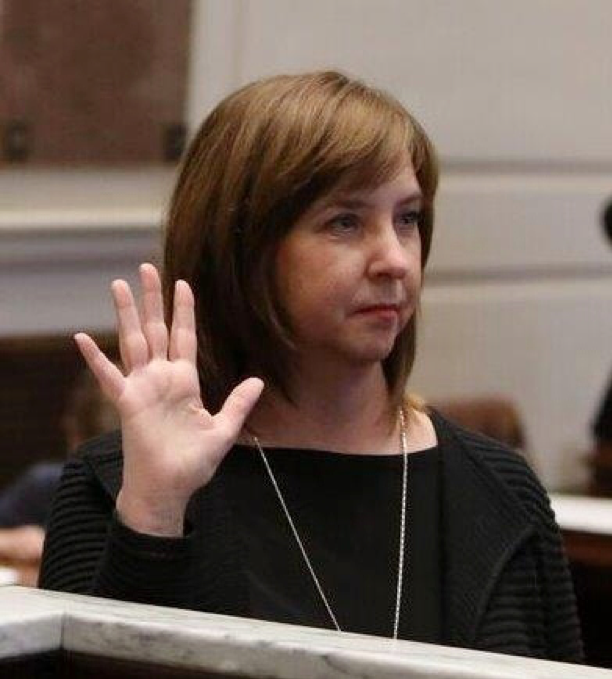 Senator Mary Boren, D-Norman, raises her hand as she is sworn into office during a ceremony at the state Capitol on Wednesday.