Business owner, farmer and rancher, and former member of the House of Representatives James Leewright has taken his oath of office and begun his first term in the Oklahoma State Senate.  Leewright was sworn in during a ceremony at the Capitol on Wednesday.  He takes over the seat held by former Senate President Pro Tempore Brian Bingman of Sapulpa, who was term-limited this year.
"I'm grateful to my family, friends, neighbors and fellow citizens for their tremendous support, and I look forward to serving in the Oklahoma State Senate," said Leewright, R-Bristow.  "We already know the continued world-wide downturn in oil prices means we will again face significant budget challenges in the coming session.  My service in the House has prepared me for those challenges, and I will continue to pursue legislation that will ensure Oklahoma emerges even stronger when our economy improves."
While serving in the House, Leewright held leadership posts, including Assistant Majority Whip and vice chair for the House Committee on Banking and Financial Services.   He also owns Dynamic Restoration in Sapulpa, a successful restoration and construction business, and owns a small farm near Kellyville.  He holds a bachelor's degree from Oklahoma State University and is working toward an MBA from Oklahoma City University.
Senate President Pro Tempore Designate Mike Schulz said he was looking forward to working with Leewright in the 2017 session. 
"Senator Leewright will be a strong voice on behalf of District 12 in the State Senate. His experience will be a valuable asset to our caucus as we work to build a stronger and more prosperous Oklahoma," said Schulz, R-Altus.
Leewright and his wife, Cari, have four children—Blake, age 17, Jack, 14, Kendall, age 13 and Carington, age six.  The Leewrights are members of the First Baptist Church of Bristow.
The Senate will hold a one day organizational meeting on January 3, and the 2017 session will formally get underway on February 6.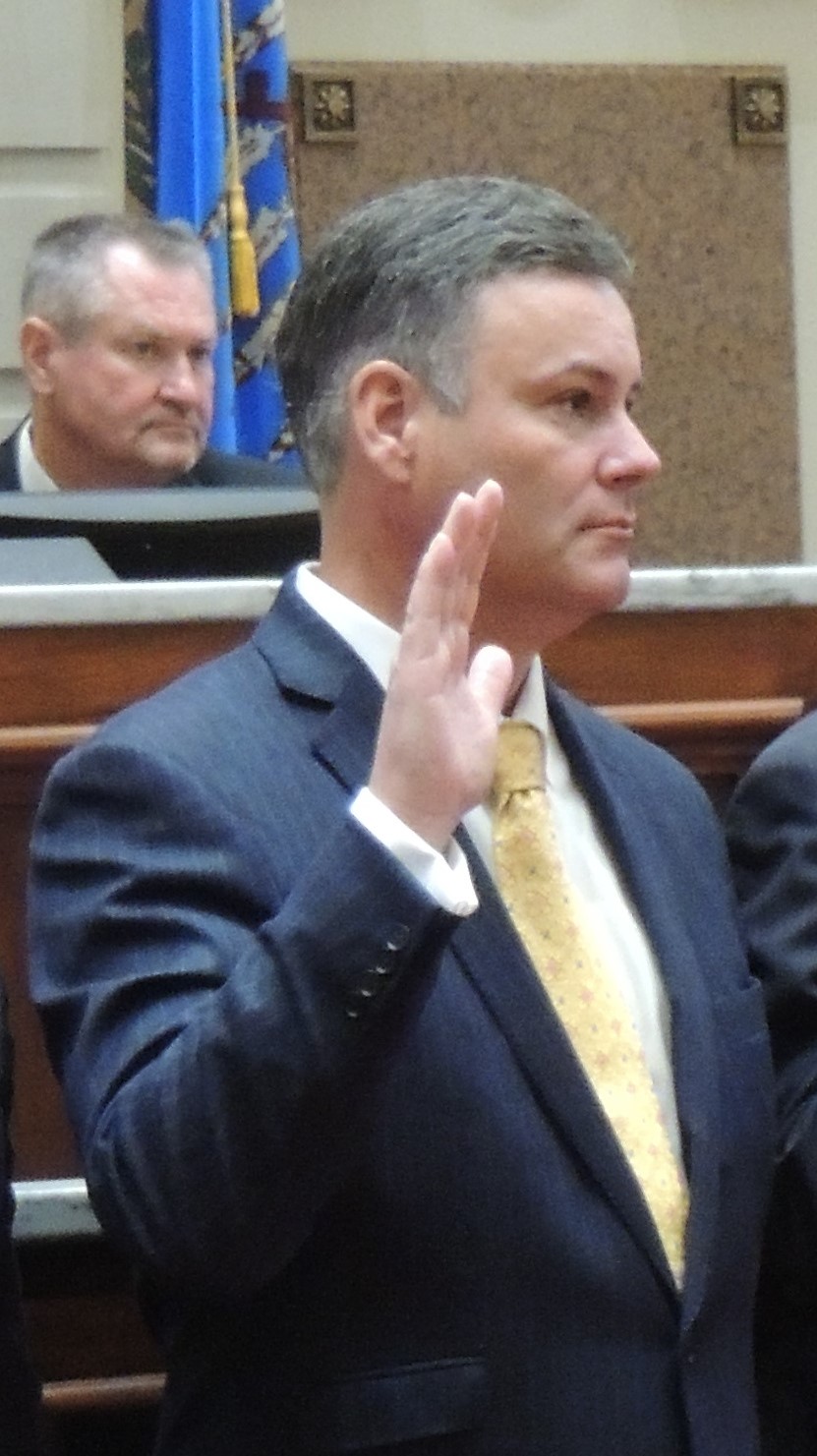 Sen. James Leewright takes oath of office at the state Capitol on Wednesday.