State Senator Chuck Hall is now officially on the job as State Senator for District 20.  The Perry Republican was sworn in during a ceremony at the Capitol on Wednesday as friends, family and other supporters looked on from inside the Senate Chamber.
"I am extremely grateful to the citizens of District 20 for trusting me to be their voice in the Senate," Hall said.  "I'm looking forward to focusing on ways to create more jobs, expand our economy and generate more resources for education, public safety, and other essential, core services."
Hall is the CEO of Exchange Bank, a local bank serving many families in the community.   The Perry legislator says he is looking forward to serving his state and his constituents through his continued commitment to hard work and personal responsibility. 
Hall is a fourth-generation descendant of a pioneer family, who settled in Perry during the Cherokee Strip Land Run of 1893 as well as the third generation of a banking family legacy that spans nearly 150 years.  He and his wife, Amy, have three daughters and two grandchildren.
Senate President Pro Tempore Designate Greg Treat said he was looking forward to working with Hall. 
"Senator Hall represents the core values that make Oklahoma great.  His professional experience in business will be a tremendous asset to our caucus.   I know Senator Hall will be a strong voice on behalf of the people of District 20 in the State Senate," said Treat, R-Oklahoma City.
The Senate will hold a one day organizational meeting on January 8, and the 2019 session will formally get underway on February 4.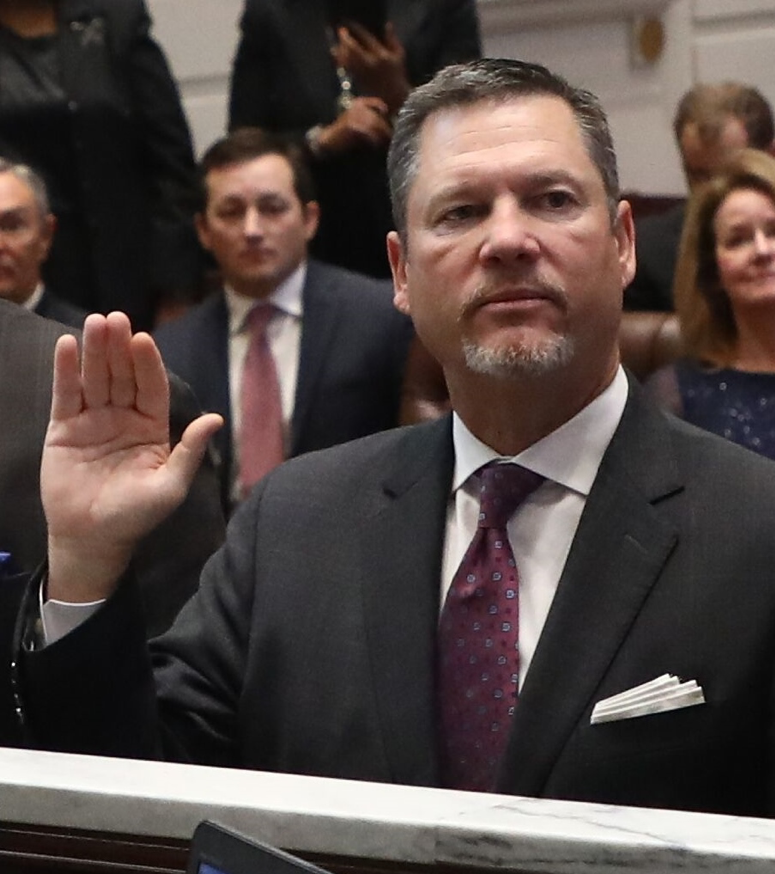 Senator Chuck Hall, R-Perry, was sworn into office in the Senate chamber at the State Capitol on Wednesday afternoon.