OKLAHOMA CITY –   State Senator Micheal Bergstrom and several of his fellow legislators attended the annual American Legion Boys State Legislative Forum this week, held at the NEO A&M campus in Miami on Wednesday, May 30.
Bergstrom was joined by State Representatives Mike Sanders, Scott Fetgatter, Ben Loring, as well as State Senator J.J. Dossett for the annual political roundtable discussion to address issues, ideology and the importance of being an educated and fact-based voter.
The Adair lawmaker said Wednesday's event included several activities, including ceremonies for the nightly retreat and the lowering of the American flag before hearing the newly elected Governor of Boys State deliver his State of the State address.  The group later moved into the forum portion of the evening.
"I enjoyed spending Wednesday evening with the young men taking part in this year's American Legion Oklahoma Boys State program," Bergstrom said.  "During the legislative portion of the program, I appreciated the opportunity to share the stage with my colleagues and witness these young leaders from across the state come together to learn what's involved in government and governing."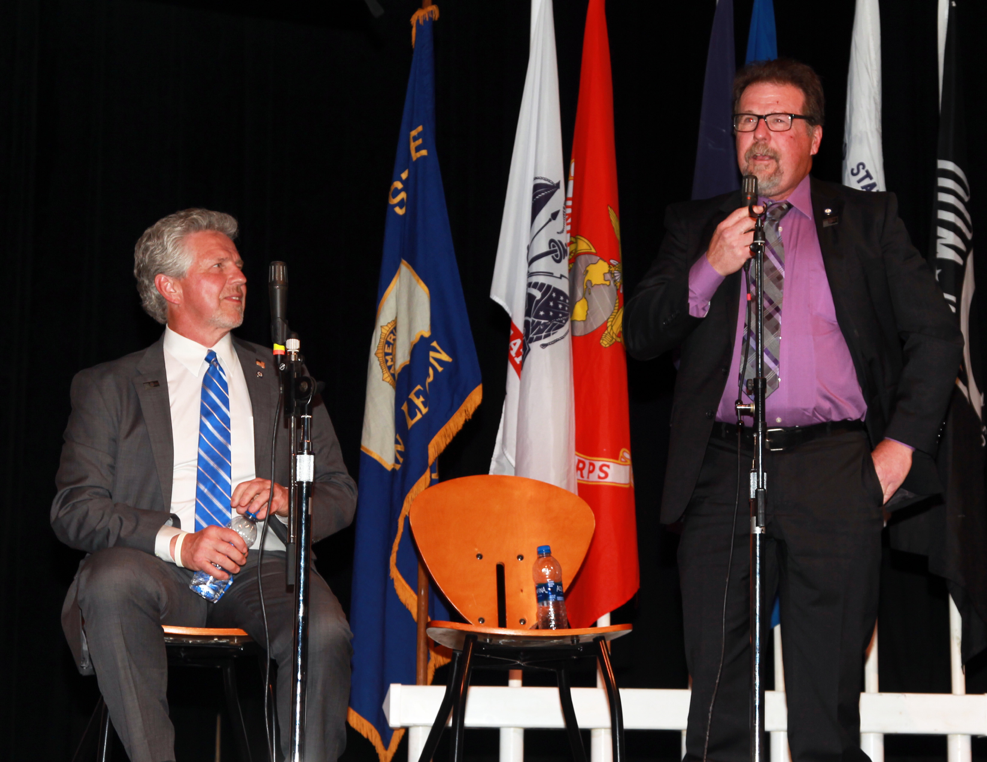 Sen. Micheal Bergstrom (standing) addresses members of the American Legion Oklahoma Boys State in Miami at NEO A&M on Wednesday, May 30.  Also pictured is Rep. Ben Loring (seated).  
Contact info
Please contact Sen. Micheal Bergstrom at 405-521-5561 or
bergstrom@oksenate.gov
for more information.