USS Oklahoma Memorial at Pearl Harbor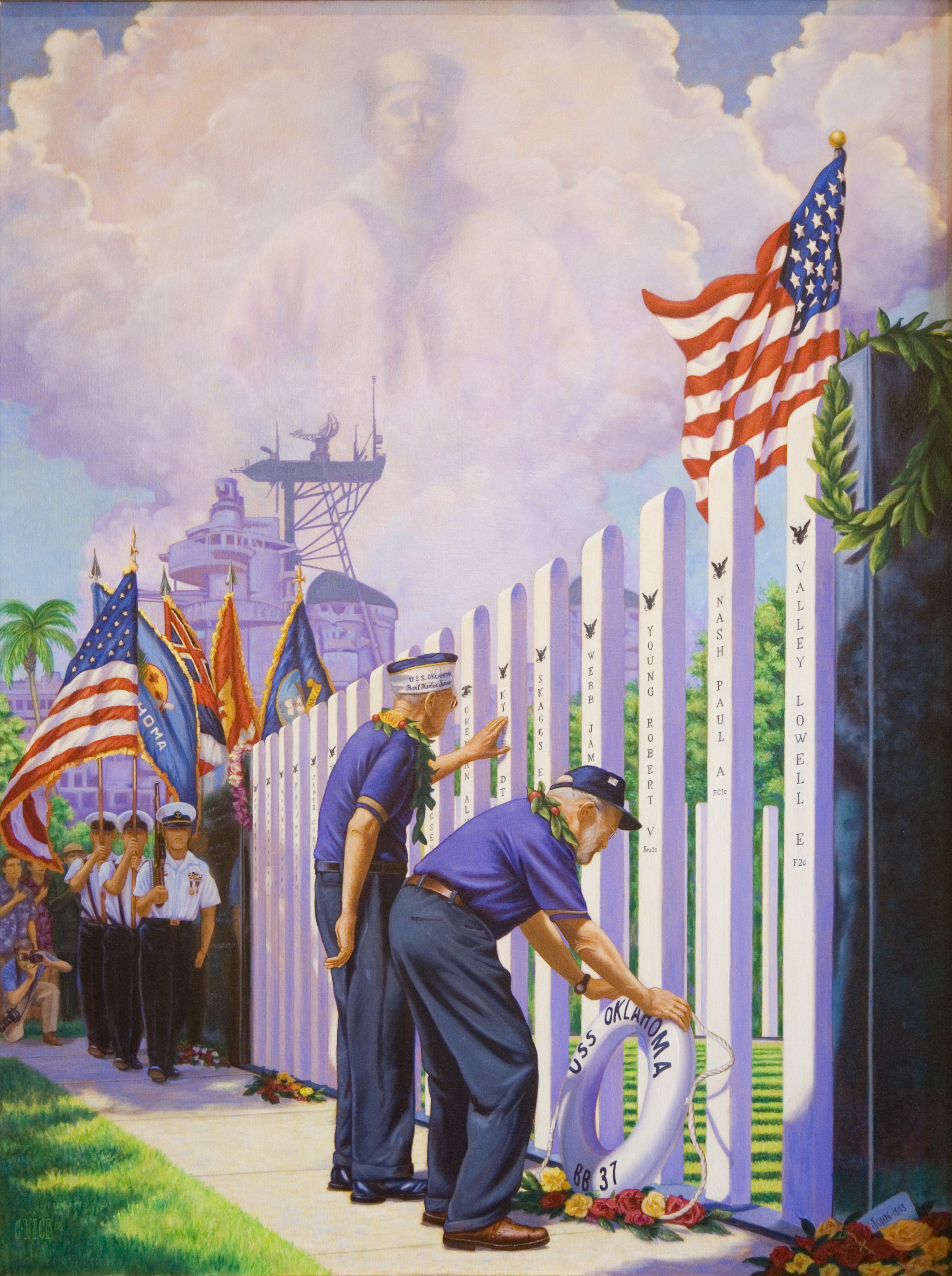 Artist: Christopher Nick
Sponsor: Senator Jim Reynolds
Dedication: October 8, 2008
Size: 36" x 48"
Type: Oil on Canvas
Location: Outer Senate Chamber
The U.S.S. Oklahoma Memorial was dedicated on Ford Island at Pearl Harbor on December 7, 2007, sixty-six years after the ship was sunk by enemy attack.  The USS Oklahoma Memorial is constructed of 429 pieces of three-dimensional white marble columns, engraved with the names of each crew member that perished during the attack.  The white marble columns are arranged in a "V" shape, designed to resemble sailors manning the rails.  Surrounding the columns are black marble slabs etched with notable quotes from Oklahoma survivors.
At 7:55 a.m. on December 7, 1941, the Japanese launched an air attack on Pearl Harbor.  The USS Oklahoma suffered the second largest loss of life out of all the ships that were attacked – 429 Sailors and Marines were killed. 

Many survivors and family members of those who lost their lives on the U.S.S. Oklahoma were on hand at the dedication of the Memorial in Hawaii.
Images are copyright of The Oklahoma State Senate Historical Preservation Fund, Inc. and the artist. Please contact Matt Duehning at 405-524-0126 or Matt.Duehning@oksenate.gov for further copyright information.