Senator Henry S. Johnston - First Oklahoma Senate President Pro Tempore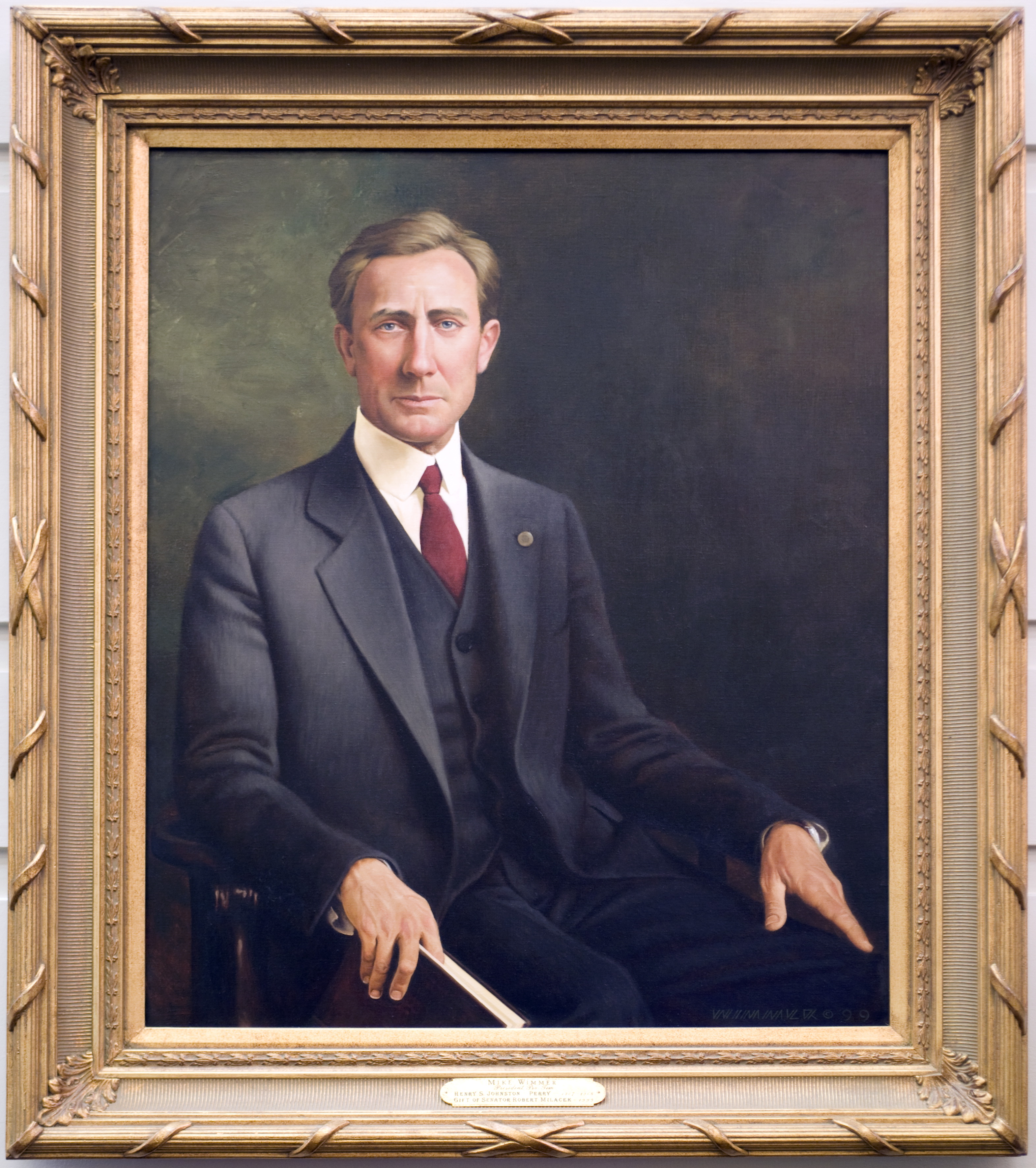 Artist: Harold Holden
Sponsor: Senator Robert Milacek
Dedication: April 28, 1999
Size: 30" x 36"
Type: Oil on Board
Location: 4th Floor Senate Chamber
Henry S. Johnston was born December 30, 1867, near Evansville, Indiana. He migrated to Colorado at the age of twenty-four, where he studied law and was admitted to the Colorado Bar in 1891. Later he came to Perry, Oklahoma Territory, to practice.
He was a member, and temporary presiding officer, of the Constitutional Convention in 1906. He was elected to the Senate in 1907 and was selected as President Pro Tempore for the first session of the Oklahoma legislature. He was elected Governor, took office January 10, 1927, and was impeached on March 20, 1929. Johnston once again was elected to the Oklahoma State Senate in 1932 and served four more years. He continued to maintain a law practice in his beloved home town of Perry in Noble County, until his death on January 7, 1965.
Images are copyright of The Oklahoma State Senate Historical Preservation Fund, Inc. and the artist. Please contact Matt Duehning at 405-524-0126 or Matt.Duehning@oksenate.gov for further copyright information.