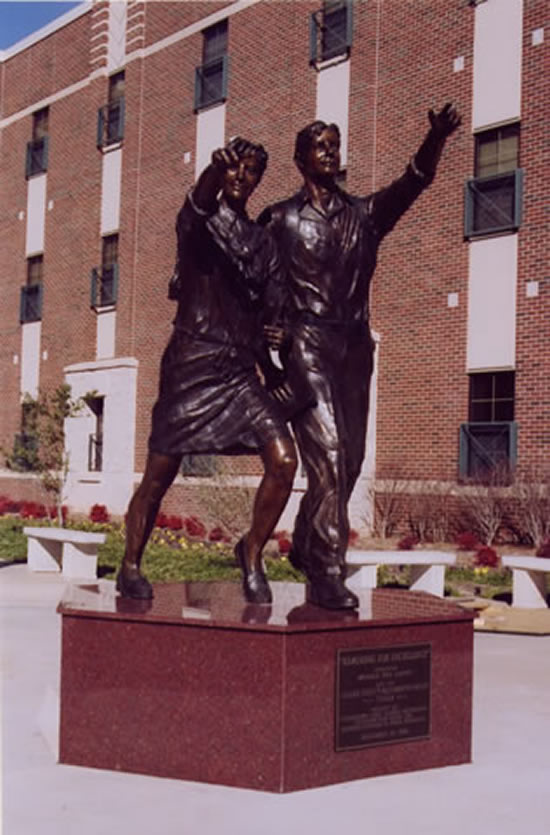 Artist: Sandra Van Zandt
Sponsor: Dollar Thrifty Auto Group
Dedication: 2003
Size: 1-1/4 Lifesize Bronze
Type: Bronze Statue
Location: Oklahoma School of Science and Mathematics
Reaching for Excellence is a monument in cast in bronze using the lost-wax method of art bronze casting. The children depicted in the statue are 1-1/4 times life size. The base is native Oklahoma granite in a hexagon shape.
Images are copyright of The Oklahoma State Senate Historical Preservation Fund, Inc. and the artist. Please contact Matt Duehning at 405-524-0126 or Matt.Duehning@oksenate.gov for further copyright information.