Court of Criminal Appeals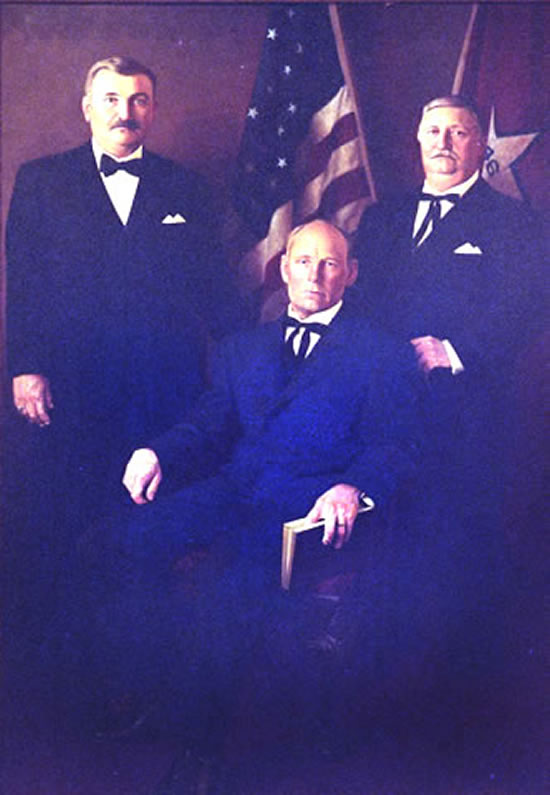 Artist: Mike Wimmer
Sponsor: Court of Criminal Appeals
Dedication: March 8, 1999
Size: 43" x 58"
Type: Oil on Canvas
Location: Court of Criminal Appeals, 2nd floor
The Oklahoma Court of Criminal Appeals is the highest court in the State of Oklahoma with appellate jurisdiction in criminal cases. The Court derives its origin and jurisdiction from the state constitution, which was formulated by the constitutional convention and submitted to and adopted by the people of Oklahoma at the first election, held on September 17, 1907.
In accordance with the constitutional provision, the First Legislature passed a law entitled "An act creating a Criminal Court of Appeals, and defining the jurisdiction of said court." On May 18, 1908, this law received the approval of the Governor and on September 12, 1908, Governor Charles Haskell appointed Henry M. Furman of Ada, H.G. Baker of Muskogee, and Thomas H. Doyle of Perry as the three judges of the court.
Images are copyright of The Oklahoma State Senate Historical Preservation Fund, Inc. and the artist. Please contact Matt Duehning at 405-524-0126 or Matt.Duehning@oksenate.gov for further copyright information.