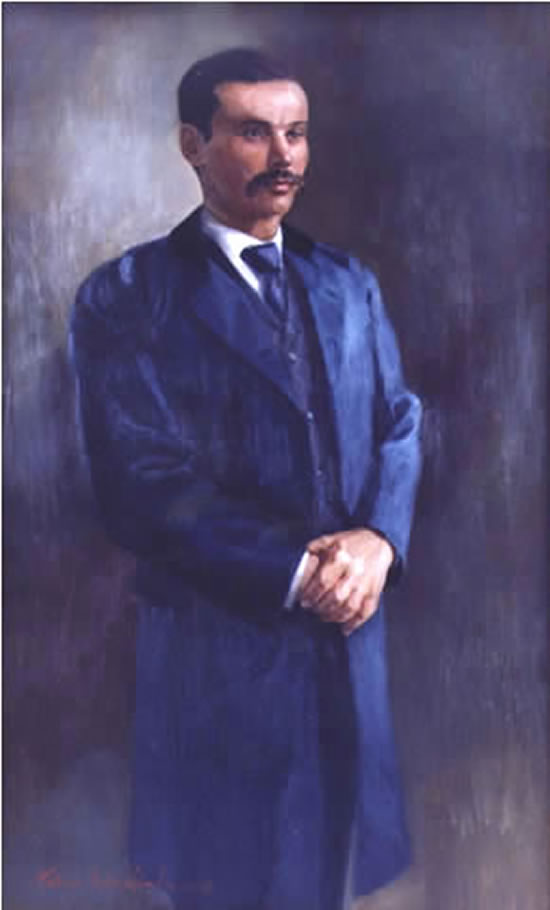 Artist: Kathryn Walker Richardson
Sponsor: Sen. Charles Ford
Dedication: February 4, 2004
Size: 48" x 30"
Type: Oil on Canvas
Location: House Lobby
Arthur N. Daniels came to Canadian County from Illinois in 1889, was elected to the House of Representatives of the First Territorial Legislature 1890 and became the youngest speaker of house in the nation.
Daniels had a homestead in Canadian County near Downs (now in Kingfisher County). He was elected on the Peoples Party, or the Alliance ticket, in a democratic county. Victor Murdock of the Wichita Eagle dubbed him, "Hon. A. N. Daniels, The Sockless Statesman of the Canadian," an original title given to him since he seldom wore socks.
After voting on Council Bill No. 7, an act moving the State Capitol from Guthrie to Oklahoma City, he was accosted by a group of men on the streets of Guthrie and was persuaded to recant his vote.
Images are copyright of The Oklahoma State Senate Historical Preservation Fund, Inc. and the artist. Please contact Matt Duehning at 405-524-0126 or Matt.Duehning@oksenate.gov for further copyright information.